Start into the future


with a new office
You want to rent an office in Berlin? Discover the Lehrter Campus and find out how much architecture can achieve. With an office that thinks about your employees, their health, high productivity and sustainability. All this in a prime location next to Berlin Central Station.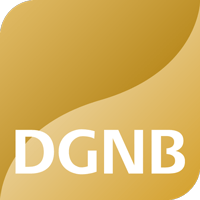 DGNB Gold certification is planned.
Discover your


destination
The office building is located right next to Berlin's primary traffic hub, its main railway station.
In addition to its vicinity to the most important commuter hub, this office building Lehrter Campus also has ideal connections to Berlin's economic, cultural and political life. The Europacity, the Charité, the Bundestag and the Bundeskanzleramt, various ministries, the Hamburger Bahnhof Museum of Contemporary Art and the House of World Cultures are all within a short radius of the office building and central station.
The Lehrter Campus is part of the ambitious Berlin urban development project Europacity.
This area that was the dividing line between the old east and west Berlin has been transformed from a wasteland into today's thriving Europacity. Here work and urban life are being rethought in a smart and sustainable way.
If you want to rent a workspace in the heart of Berlin, the Lehrter Campus is the ideal place for you. In this neighbourhood, Berlin's present meets its future.

Enjoy the best connections
Lunch
01
Central Station
02
PETER PANE
03
Daily Warteg
04
1687
05
Einstein under the Linden
06
Wayne's Coffee
07
Takumi NINE Sapporo
08
Dada Falafel
09
Sakura Bakery & Patisserie
10
Mensa Nord
Shops
11
Dussmann
12
BICICLI
13
Zinnober
14
BOSS Store
Restaurants
15
Zollpackhof
16
Restaurant PARIS-MOSKAU
17
L'Osteria
18
AXICA
19
Cookies Cream
20
Crackers
21
Pantry
22
Rutz Weinbar
Freizeit
23
Vabali Spa
24
CrossFit Mitte
25
Hamburger Train Station
26
Phakawan Thaimassage
27
Capital Beach
28
TIPI AT THE KANZLERAMT
29
House of World Culture
After Work
30
Windhorst
31
Hotel Amano
A new office location with


an inspiring neighbourhood
Whether you are looking for exchanges with like-minded people, or completely different perspectives, everything is within easy reach of the Lehrter Campus.
Right beside the Lehrter Campus is the EDGE Grand Central sustainable office building, whose main tenant is ImmoScout24. Communal spaces include outdoor areas and restaurants, offering the opportunity to spend inspiring time together among the people who work here. And you don't need to go far to find a change of scenery. The contemporary art of the Hamburger Bahnhof and the green oasis of Spreebogenpark are close by. In Berlin Central Station next to the office building there are a variety of shops and restaurants. Bus, train and tram lines ensure fast access to the entire city.

Architecture and office building
Aesthetics, modernity, health, sustainability and plenty of space – the Lehrter Campus meets all these demands to a high standard.
According to your wishes within the framework of a single or multi-party rental.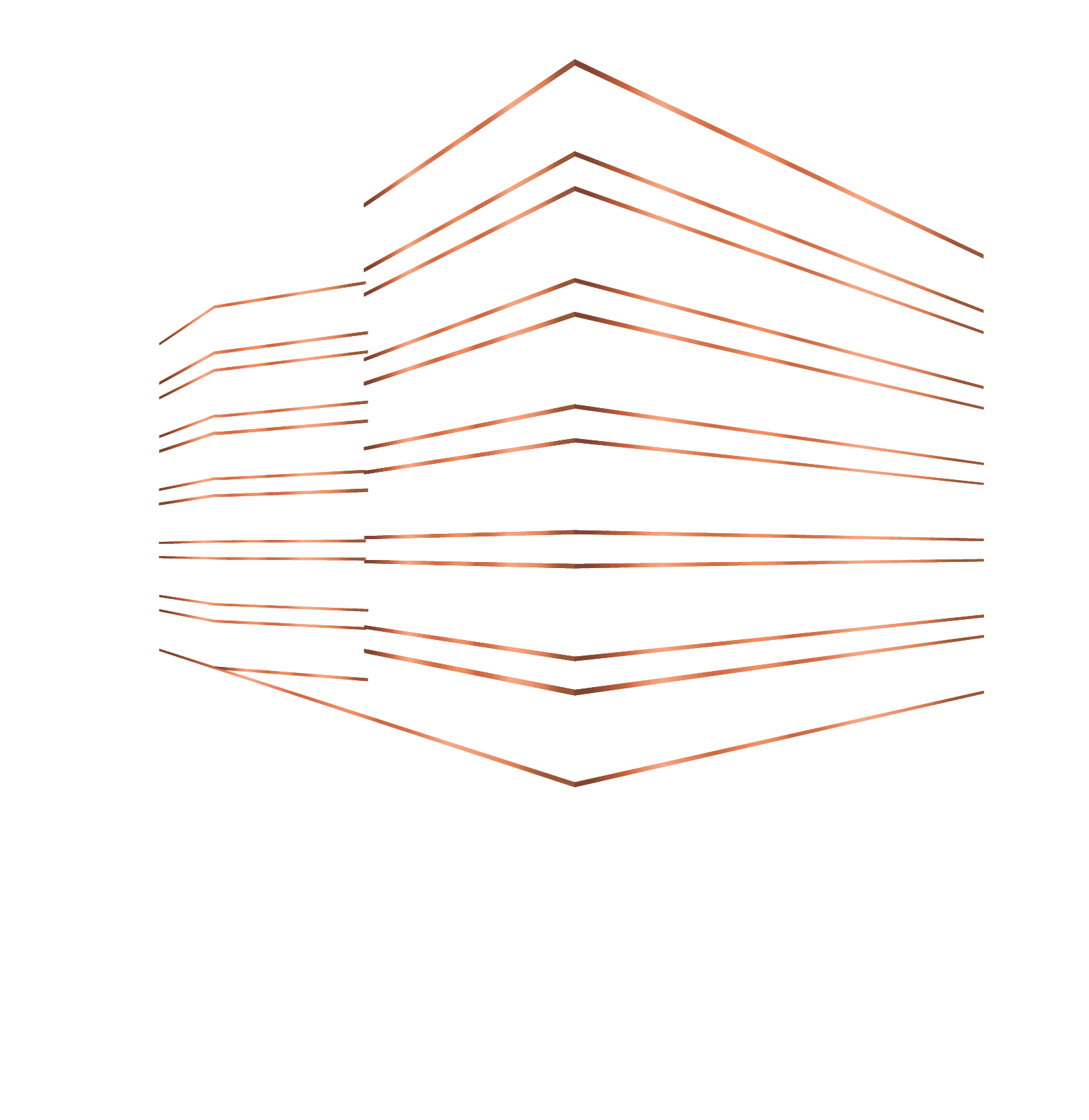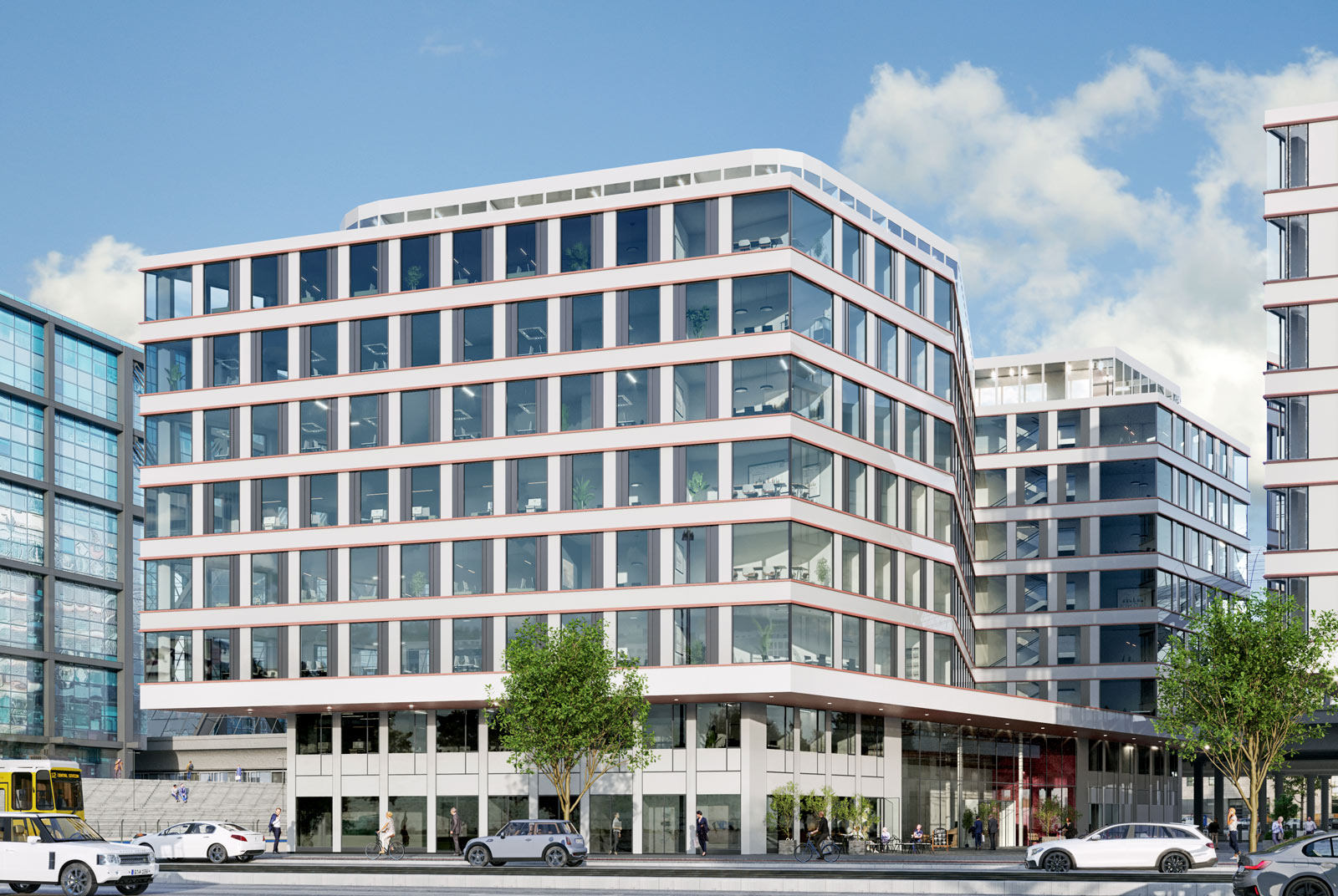 An office space where


everyone can strive
With 9 storeys and approximately 10,365 sqm of lettable workspace, the Lehrter Campus offers the ideal conditions for a productive modern working environment.
The visual language of the Lehrter Campus is both classic and modern; restrained yet elegant. The clearly-structured building comprises 2 base floors, 6 standard floors and a recessed 8th floor. Spacious window fronts offer bright, inviting workplaces in the whole building, and open up wide views over Berlin. To enable you to utilise the full potential of your workforce, the entire building is barrier-free and has accessible WC facilities on all floors.
Smart building components enable digital control and monitoring, such as access control. Open space or small rental units: All office spaces have WCs and separate kitchen units. Server rooms and sufficient parking spaces are, of course, also provided. Two showers for staff are planned in the basement. Lovingly-designed communal areas ensure restful breaks.
Modern office space


build for the future
If you want to do excellent work, you need to think of every detail. This is exactly what we did when we designed the office building Lehrter Campus.
An office building should promote focused work, offer pleasant conditions in all seasons, and be aesthetically pleasing. It is also our goal for the Lehrter Campus to support your employees' good health and to meet strict sustainability criteria. Many details have to come together to realise all these demands.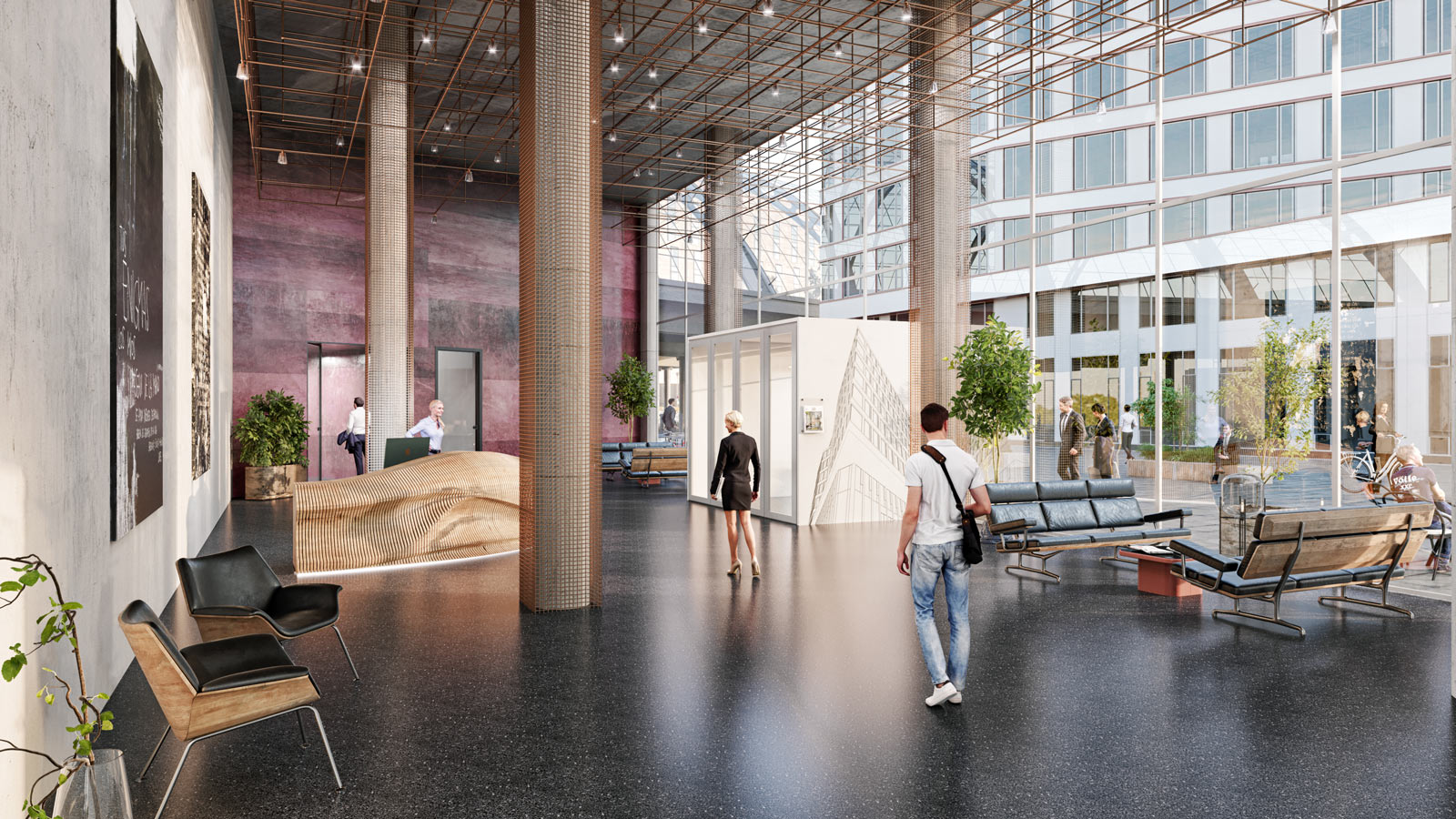 Office Building Highlights
Low parapet height; floor-to-ceiling windows on the 8th floor
Prestigious entrance area
Sprinkler system throughout the entire building
Open space, combi office and even cell structures possible
Grid spacing 2.70 m in general
Clearance height in office areas:
Ground floor 4.05 m (under ceiling sails 3.85 m);
1st floor 3.50 m (under ceiling sails 3.30 m);
Standard floor 3.14 m (under ceiling sails 2.94 m)
Cavity floor with floor tanks
High-quality textile floor coverings
Basic lighting, cooling and heating via technical sails
External sun protection where necessary
Barrier-free access in the entire building
Showers optional
Up to 21 car parking spaces; 100 bicycle parking spaces planned, 50 of these lockable
DGNB Gold Certification is planned
A green office building


with a Gold Certificate
As a forward-looking office building….as well as process and location quality. The DGNB Gold Certificate gives you the assurance that you can rely on holistic sustainable planning and execution – and benefit from the positive effects every day.
Integration of sensible smart building components
Creation and handover of an operator manual
Ceiling sails for heating and cooling
Barrier-free access throughout
Artificial lighting exclusively by LEDs
Heat supply via district heating
Use of recycled or responsibly sourced resources
Easy interchangeability of the MRP or extension components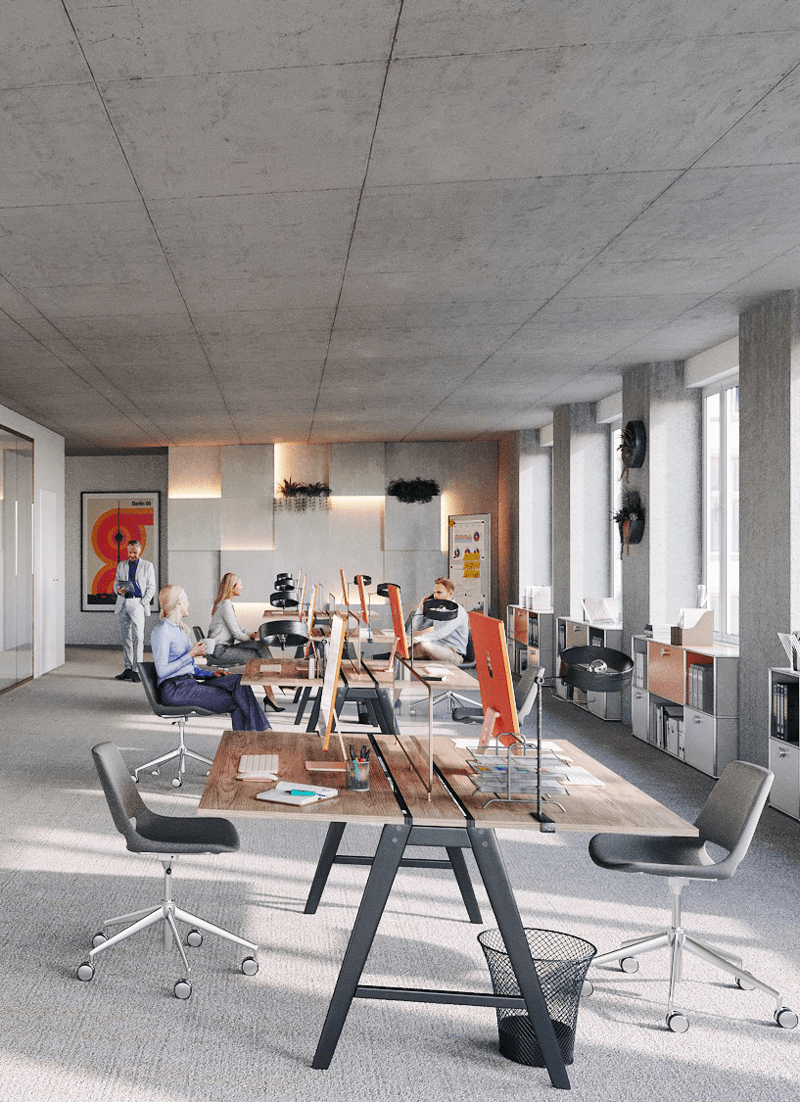 Plans and floor plans for
the office project
Ground floor
1. floor
2. floor
3. - 7. floor
8. floor
Ground floor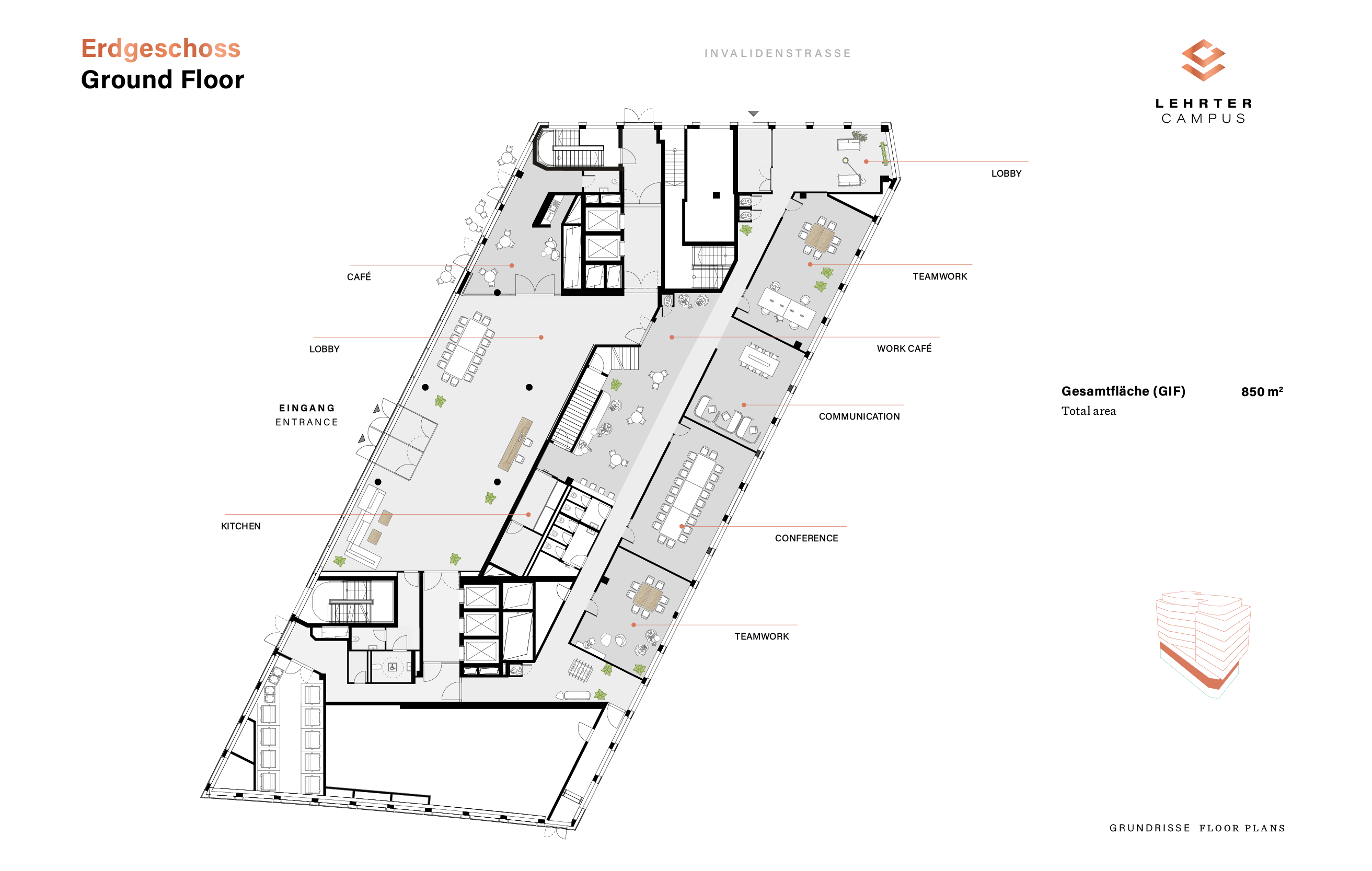 1. floor
2. floor
3. - 7. floor
8. floor
The perfect workplace


for your business

Contact
The Lehrter Campus is exactly the office you are looking for? Don't hesitate and get in touch with us. We are happy to advise you on the possibilities and available options.
The letting is done directly by the owner.
HG Immobilien Objektgesellschaft
Invalidenstraße GmbH
Gerichtsstraße 1
56068 Koblenz